When it comes to selecting furniture for schools, there are two main options. One is bespoke furniture, which is made with a unique design and specification for your school. The other is standard furniture, which is much cheaper but less customised.
It's worth considering both before deciding what type of furniture you want for your school.
Bespoke Educational Furniture
Pros
1. Bespoke furniture is custom-made for you
You can choose the design, layout, and specification that works best for your school. Working with an educational interior designer allows you to design bespoke furniture for schools that works with the overall design of the classroom or educational environment. This can include building furniture into walls, adding custom designs or even your schools logo, or coming up with an innovative new idea.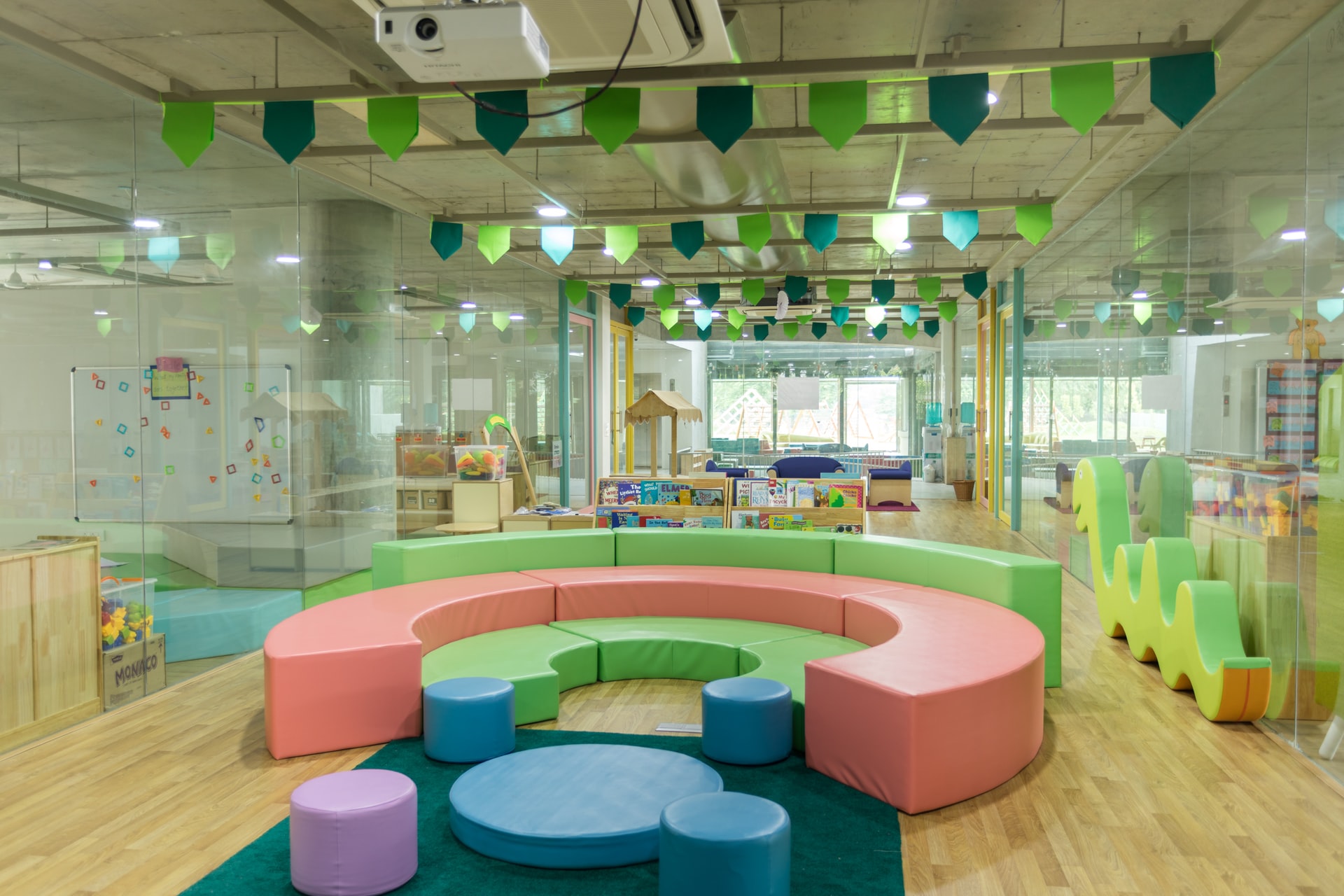 2. Bespoke furniture is made to last
Bespoke furniture is made to be as durable as possible. It will often last well beyond the school years, making it a good investment.
3. For Bespoke furniture, no two pieces are the same
Creating bespoke furniture allows you to focus on what is most important to your teachers and students. Working with a designer allows you to design unique pieces of furniture for every area of the school building, something that is particularly useful if you specialise in a specific area such as STEM or the arts and music. By designing something that's fit for purpose, you create an environment that's more stimulating and encourages learning.
Cons
1. It takes longer to make bespoke furniture
Adding bespoke educational furniture to your school or college is usually undertaken as part of a larger refurbishment or remodelling project where the overall time for completion is longer. Planning this type of work to coincide with school holidays such as Summer helps to avoid disruption to lessons and makes the longer lead time for the custom made furniture less of an issue.
2. It's more expensive
Bespoke furniture is more expensive than standard educational furniture, so if you are working to strict budgets, it may not be a viable option.
3. Bespoke furniture is designed for your specific needs
It won't necessarily fit into any other room, especially if it's designed to work as part of a much larger custom design.
As seen, there are many benefits of ordering bespoke furniture for schools. However, it's more important to work with a proficient educational interior design company.
Standard Educational Furniture
Pros
1. Standard furniture is usually cheaper than bespoke
Standard classroom chairs and classroom tables are often made from off-the-shelf components and, therefore, more affordable.
2. There are no custom designs or lead times
Standard furniture will be your best option if you're looking for speedy delivery. They are usually held in stock and ready to ship as soon as the order is placed. This makes them an ideal choice if you're looking to replace worn or broken pieces of furniture during term time.
3. There's a wide range of standard furniture available
You'll be able to order something that fits into your existing space, and therefore, you won't have to redesign the interior. You can usually also choose between a variety of options that have been designed to meet health and safety regulations including seat height, table height, foot colour codes, and ergonomic factors. As a guide, most educational furniture suppliers will work to the following specifications:
Size mark: 1. Foot colour code: Orange. Chair seat height: 260mm. Table height: 460mm. Age guide: 3-4.
Size mark: 2. Foot colour code: Violet. Chair seat height: 310mm. Table height: 530mm. Age guide: 4-6.
Size mark: 3.  Foot colour code: Yellow. Chair seat height: 350mm. Table height: 590mm. Age guide: 6-8.
Size mark: 4. Foot colour code: Red. Chair seat height: 380mm. Table height: 640mm. Age guide: 8-11.
Size mark: 5. Foot colour code: Green. Chair seat height: 430mm. Table height: 710mm. Age guide: 11-14.
Size mark: 6.  Foot colour code: Blue. Chair seat height: 460mm. Table height: 760mm. Age guide: 14+.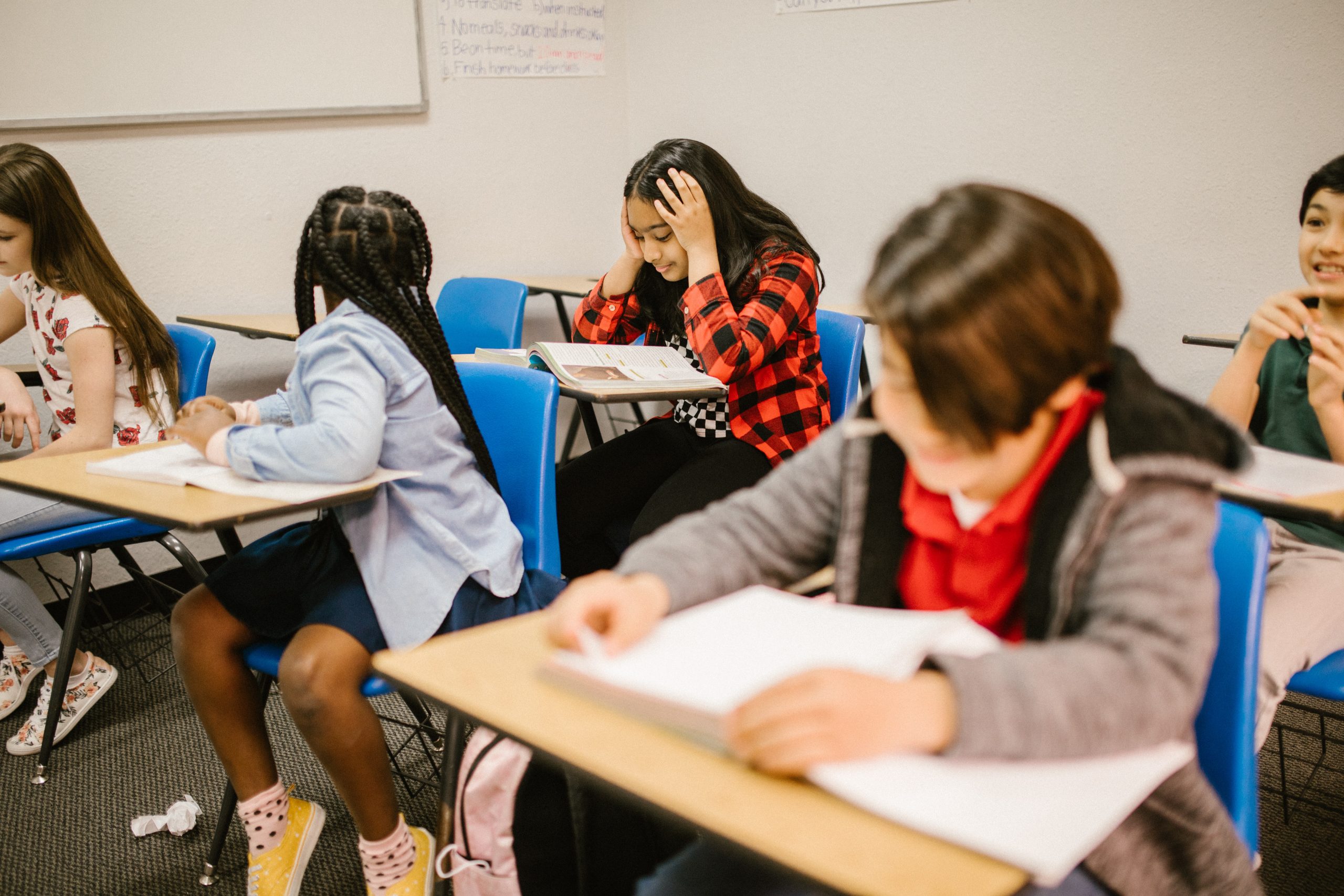 Cons
1. Standard furniture isn't made to last
Most standard educational furniture comes with a guarantee of 5-10 years. Outside of this guarantee, it will be a case of purchasing new furniture if it becomes damaged. With bespoke furniture, the guarantees tend to be longer.
2. Standard furniture isn't custom-made to your requirements
As the furniture is mass-produced, your options will be limited to what is available in terms of style, colour options, and materials. Although companies offer some customisation options, you're usually unable to go outside of the standard mix and match options.
3. Availability may change
If you have purchased a full set of standard tables and chairs, there may come a point where you need to replace one or two pieces that have become worn or damaged. As catalogues change with each season, the designs may be retired, leaving you with mismatched furniture. You may also need to replace the furniture when it is out of stock causing a delay in replacing the furniture.
As a teacher or a school owner, you can buy standard school furniture such as classroom chairs online. However, you will want to order from a reputable online platform to ensure that the furniture is in perfect condition and has been well packaged to avoid damage during transit.